Common Mistakes When Choosing Your Carton Boxes!

s/w Versus d/w
If you are planning to move house, relocate office, renovate any permises or need a packaging material to ship your items overseas, it is very likey that you need a D/W box. Meaning Double Walled Corrugated Box. As a reputed carton box supplier in singapore we only recommend the right box for the right use.
" Only Double Walled Boxes Are Strong & Durable That's Exactly What We Sell "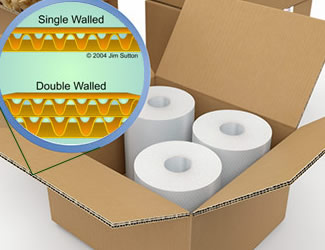 Single wall boxes S/W can easily trick you to think, you are getting a good deal purchasing a bigger box for a cheaper price. They are a quick selling box for many carton box suppliers. Customers will only realise it's a wrong decision, once it reaches your doorstep or when it gives way almost half filled.